GIPSY
circa 1985-December 14, 2001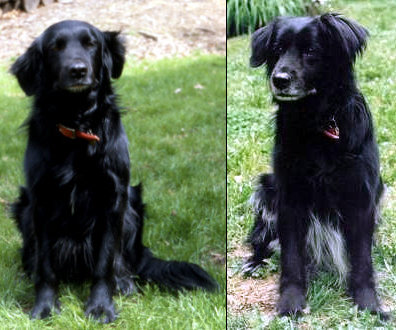 Gipsy came to live with the people in 1986 when she was approximately one year old. Most of her life was spent on Madison Avenue in Athens OH, where she did her best to keep the hillside free of groundhogs. Among her friends were Spike-the-cat, Spook-the-cat, Sassy (all of whom died before Gipsy), Bruno, and Paige.
After moving to Stone Mountain GA in 1999, Gipsy started to fail in mind and health. She could not keep up with her long-time friend, Bruno, and new friend in Georgia, Paige. With great sadness the people decided to have Gipsy put to sleep by Dr. Dave in Avondale Estates. She was a gentle dog with a sweet disposition all the way up to her death.
---