JACK
" . . . a sweet little boy"
circa June 2001-August 20, 2011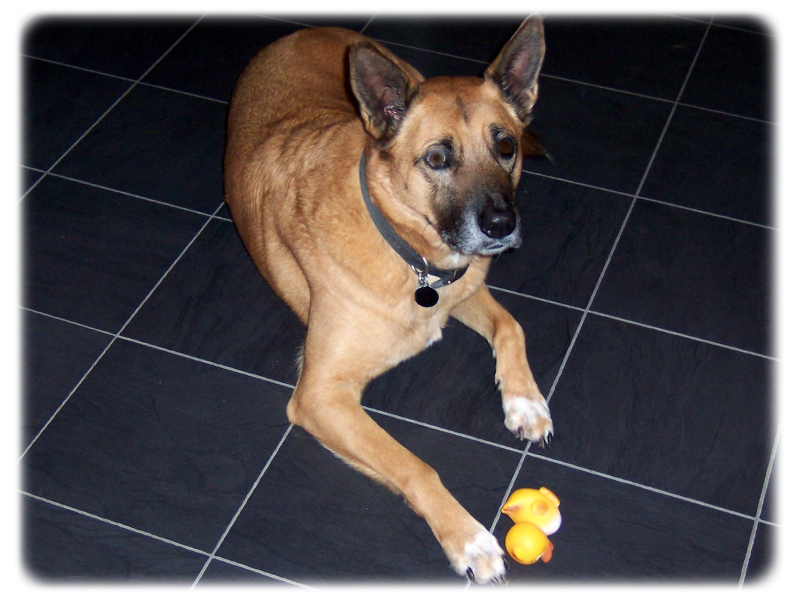 ---
Jack came to live with Ann ("Mom") and Jim ("Dad") on February 8, 2002. Jack always acted like he was a puppy and tried his best to be a good "little boy" for Mom and Dad. Everyone who met Jack loved him. This was mostly because of his gentleness and his ability to "talk" to people with his mellow howl. Every morning when Mom would go to work, Jack would go through his routine of talking to her to let her know he was going to miss her during the day. His favorite position at night while we watched TV was to stretch out on his back while Dad scratched his tummy. Other things that gave Jack great pleasure were being vacuumed with the ShopVac, chasing squirrels, catching popcorn, munching on a carrot, helping Mom make enchiladas on a Sunday afternoon, and having an egg on Sunday morning.
Jack's mentor was Bruno for several years. They were the best of buddies. Among Jack's special friends was Scout, whom Jack welcomed into his pack for a while during Pete's and Becky's move to Madison. Jack also enjoyed his daily sniff and leg lift on the fence with his little next door neighbor, golden cocker spaniel, Dylan.
In early August of 2011 Jack started to wobble occasionally. Our local vet thought Jack was having problems with the nerves to his back legs. But on August 19 Jack started to breath heavily and acted confused so that Dad rushed him to the Dekalb-Gwinnett Animal Emergency Hospital where they did a bunch of X-rays and blood tests. They couldn't explain Jack's condition and sent us home with the recommendation to see our usual veterinarian in the morning, or if Jack got worse that night, take him to the Georgia Veterinary Specialists (GVS), another all-night veterinary clinic in Sandy Springs that had more diagnostic tools than the Dekalb-Gwinnett hospital. Around 1:30 AM in the morning of August 20 Dad realized that Jack was getting worse, so he started to rush Jack to GVS. Sadly, somewhere on I-285 Jack gave a gasp and died. His ashes are scattered in the yard on Heavitree Court where he loved to roam, chase squirrels, and take a nap.
We were fortunate to have a loving dog like Jack. His companionship certainly enriched our lives. We will alway miss our sweet little boy.
---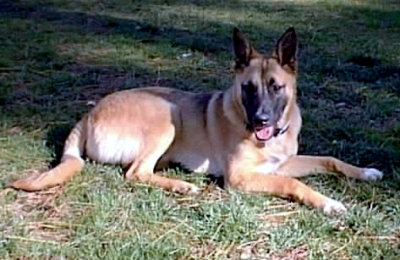 Jack on his first day with us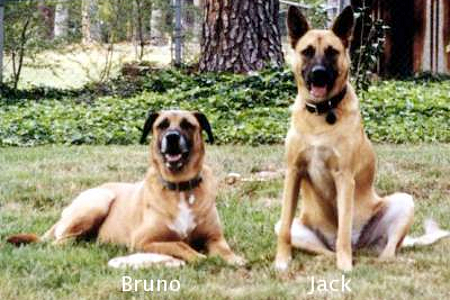 Jack and Bruno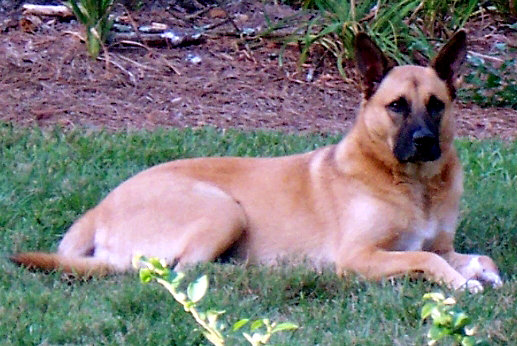 Handsome Jack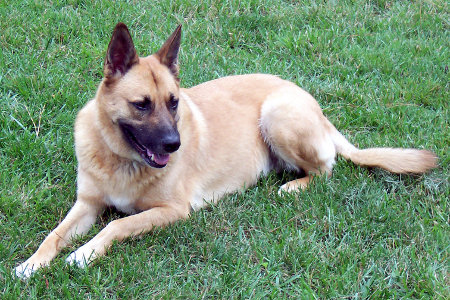 Jack making sure no cats, rabbits or squirrels are in the yard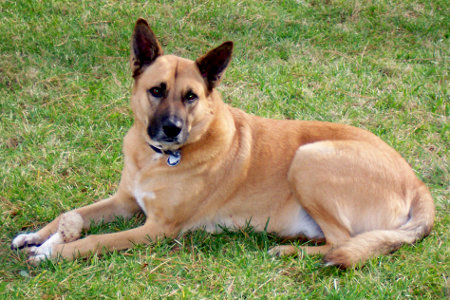 Jack enjoying his bone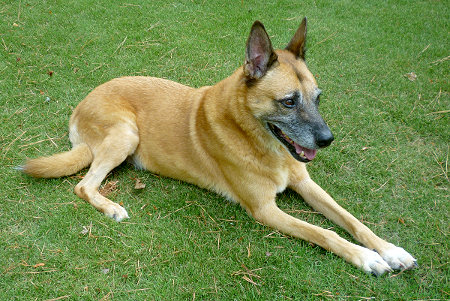 Jack a week before he died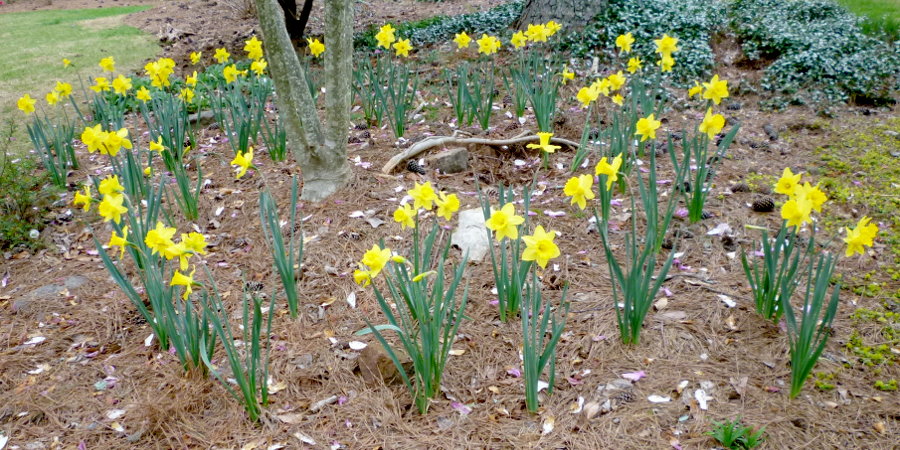 Daffodils we planted with Jack's ashes
---