---
Pibb's First Year Favorites
October 23, 2011-October 23, 2012
Here are some of my favorites during my first year as I grew up to be a big dog.
---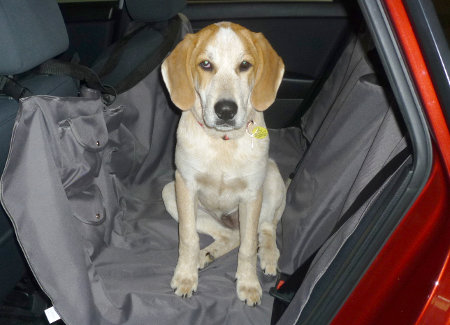 The hammock makes riding in the car fun, but I can't get into the front to help Mom or Dad drive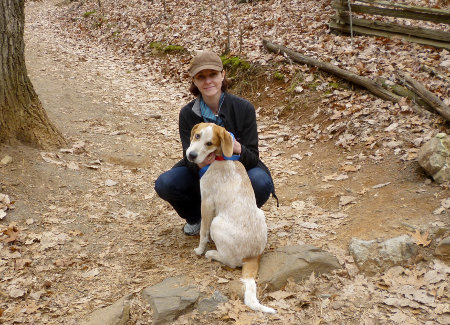 Climbing Kennesaw Mountain with Mom the Saturday after my first Thanksgiving
---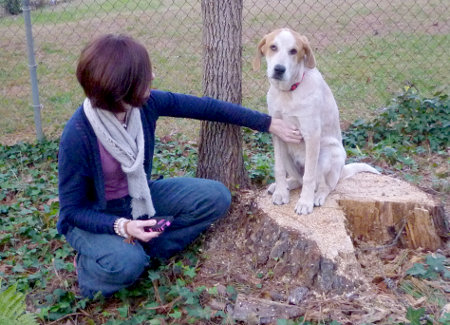 Dad had some guys cut down a tree so I would have a stump to sit on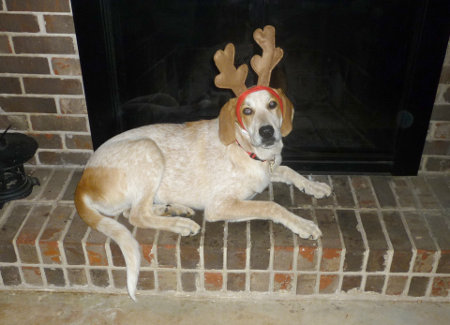 Pibb's first Xmas
---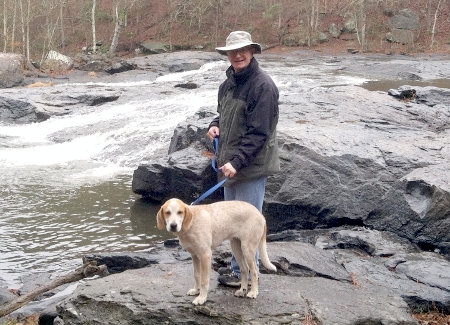 Xmas day walk in High Falls State Park with Dad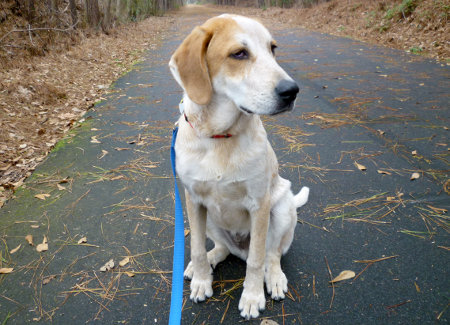 A walk on the Silver Comet Bike Trail on New Years Day with Dad while Mom rode her bike
---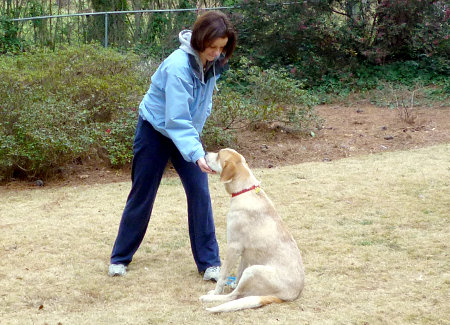 Getting my reward after obeying Mom during obedience training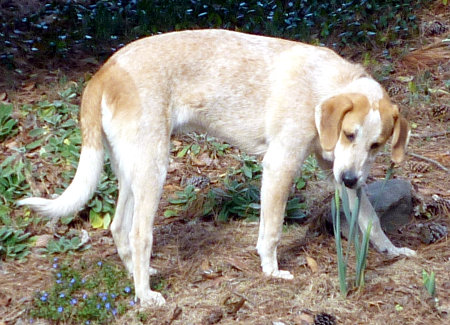 Checking the daffodils Mom and Dad planted with Jack's ashes
---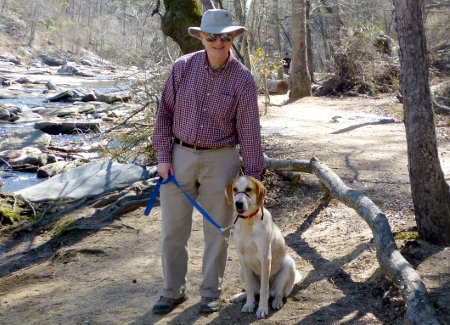 Late February walk along Sweetwater Creek with Dad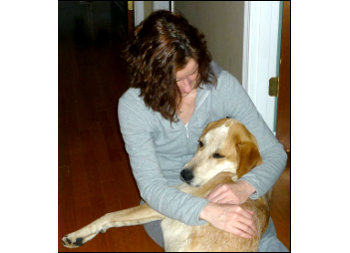 Comforting Mom when she has a cold
---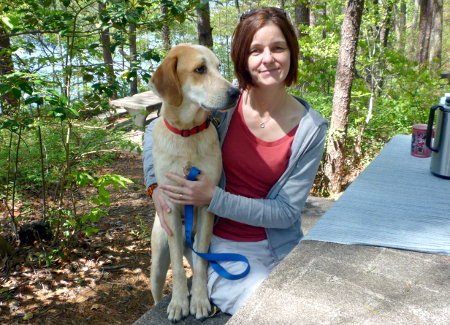 Easter picnic at Tallulah Gorge State Park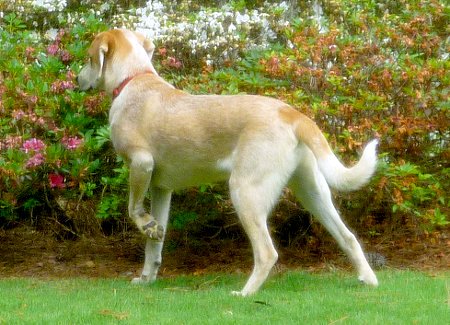 Showing that I have some pointer genes
---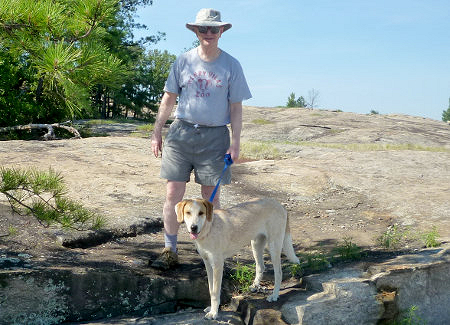 Fathers' Day walk on Arabia Mountain with Dad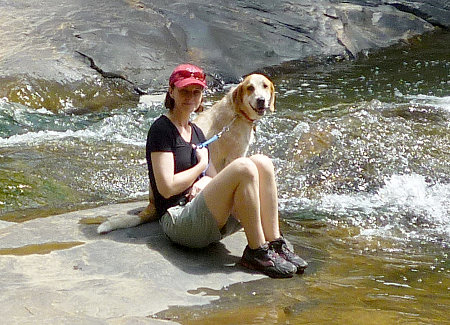 Cooling off with Mom in Sope Creek near the papermill ruins on a sunny summer Sunday afternoon
---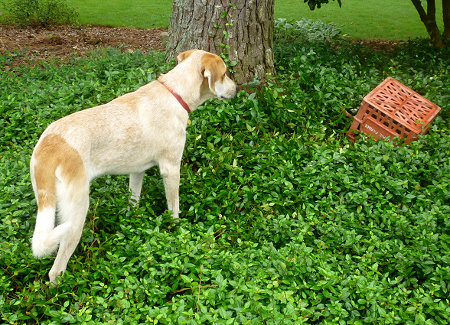 Watching the nest of bunnies I found. Dad covered the nest so I can't hurt my new friends when I try to play with them. Mother rabbit comes to the nest when I'm not in the back yard.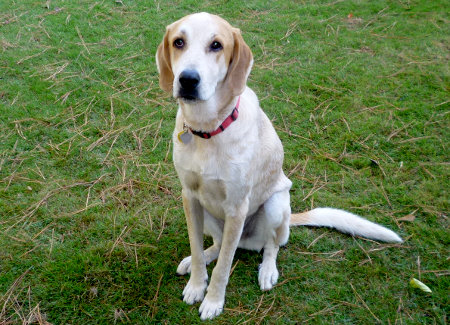 Exactly one year ago today I came to live at my forever home with Mom and Dad. Mom bought me a new bone for my special day; Dad took me for a walk in Stone Mountain Park.