SCOUT
2002-December 13, 2013
Scout was Pete, Rebecca, and Sam's dog, but she had a special place in our hearts. She joined Pete and Rebecca in 2002 after they bought their house in Dayton. Scout visited us in Stone Mountain a number of times, becoming a close friend to Jack. When Pete, Rebecca, and Sam moved to Madison, we kept Scout for a few months and she and Jack became the best of buddies. After Jack passed away Scout welcomed Pibb into her pack of friends when we visited the folks in Monona in the summer of 2013.
Scout was an energetic young adult. She enjoyed typical canine pursuits of running away (jumping through screen windows), chasing squirrels (killing 2), jumping at birds (1), long walks, attacking small white dogs, and being extremely sweet to her masters.
Scout passed away the night of December 13. She had not been well and took a turn for the worse prompting Pete and Becky to take her to the 24-hour clinic where she was put down. The staff at the clinic was great given the circumstances and every effort was made to make Scout's final moments comfortable. Despite being in pain, Scout was as sweet and stoic as ever. We will miss her.
---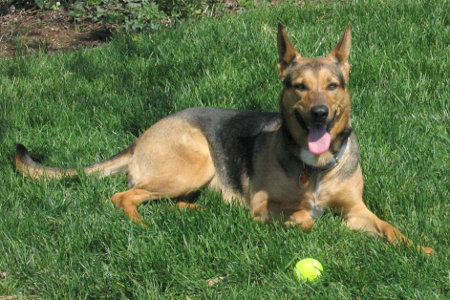 Scout with her ball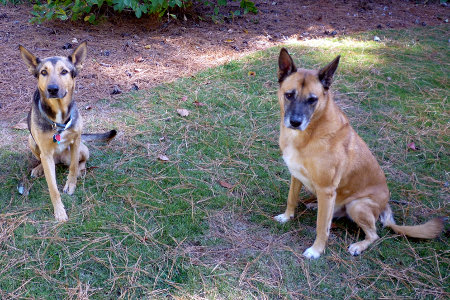 Scout and Jack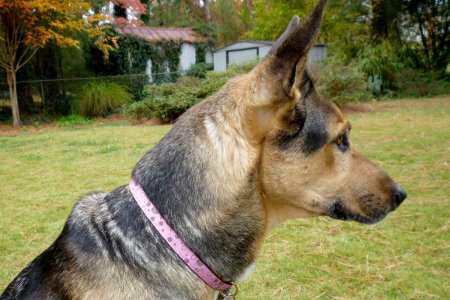 Scout while visiting Stone Mountain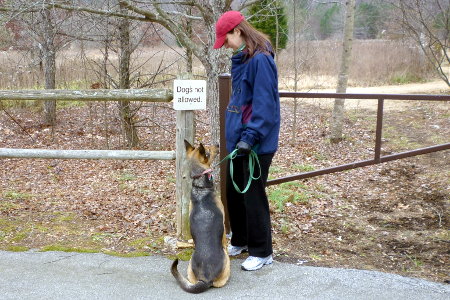 Scout and Ann on a walk in Stone Mountain Park
---