---
Our 2015 St Simons Holiday
11-12 March
It could have been a disaster, but we still had a great weekend together. We started off at the King and Prince the first night of our holiday. But the room was so scummy that we checked out the next morning and drove up to Tybee Island, then home for a nice dinner at Brooklyn Café in Sandy Springs. While Pibb and Patches continued to enjoy their holiday weekend at their favorite "spa," Smith Farms Boarding Kennels, we took several long day trips to north Georgia and Athens, including a great lunch at The Grit.
---


The beach in front of the King and Prince
---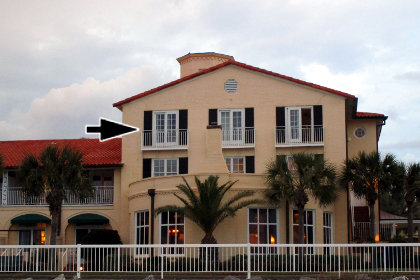 Our room at the King and Prince. Looks good on the outside but not nice on the inside.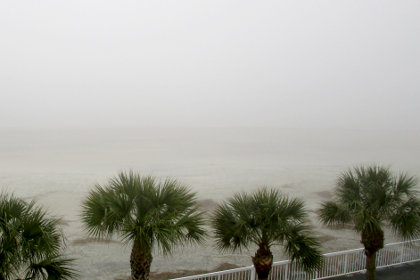 Early morning fog
---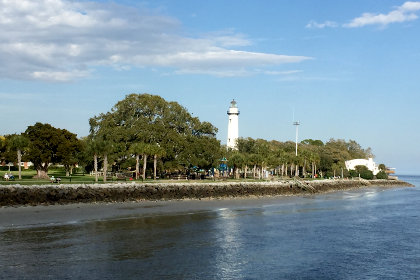 Neptune Park and lighthouse as seen from the pier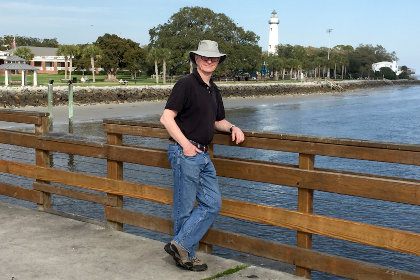 Jim on the pier
---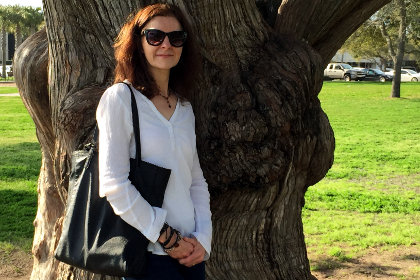 Ann with an old cedar in Neptune Park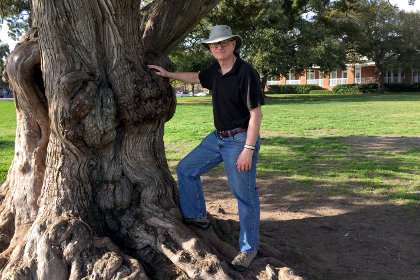 Jim with the old cedar—who's older?
---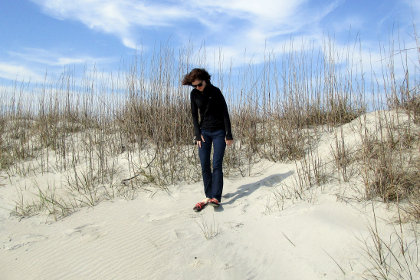 Ann enjoying the beach on Tybee Island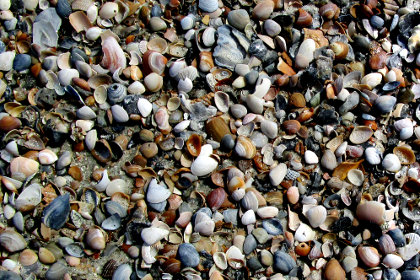 Shells on the beach on Tybee Island